Young Hugs
USB Electric Breast Pump
Sale price Price $28.99 Regular price Unit price / per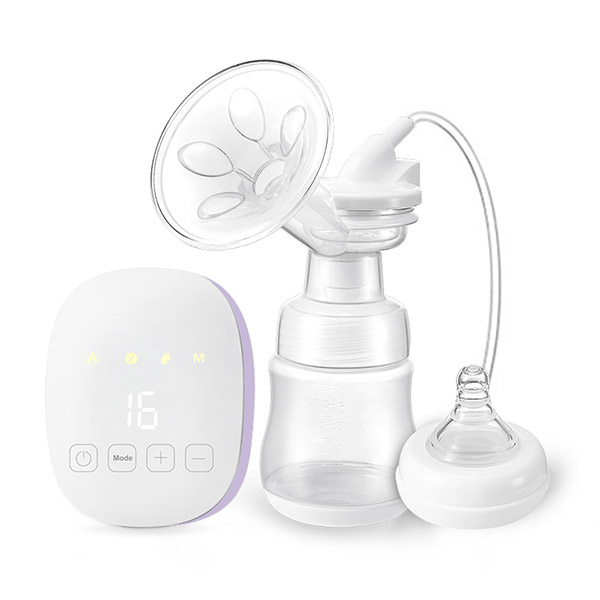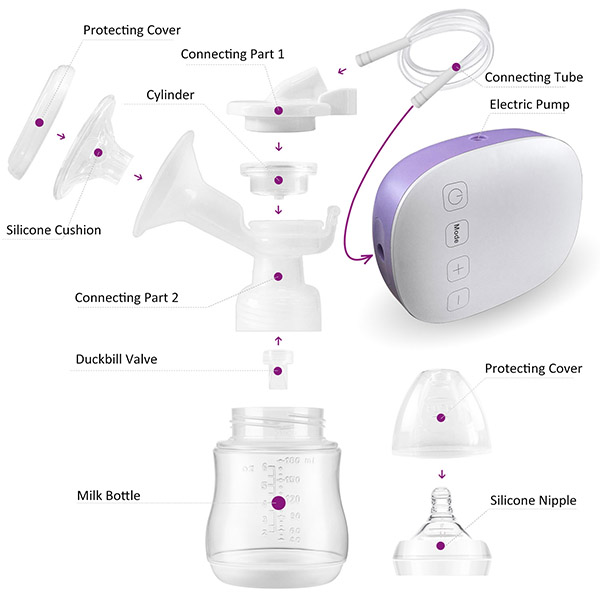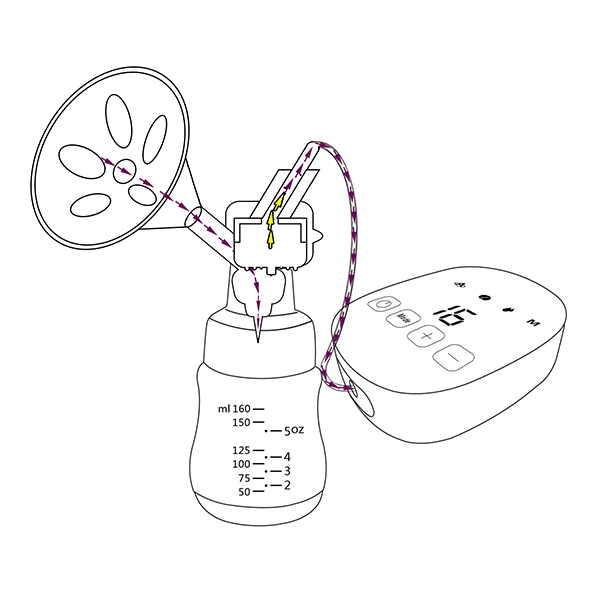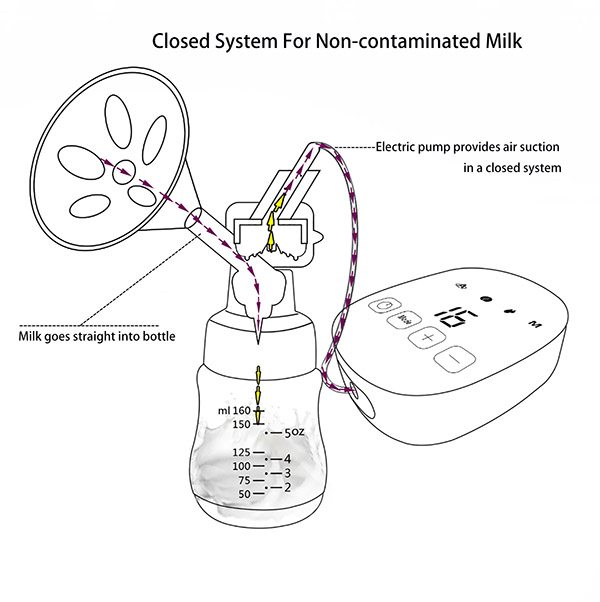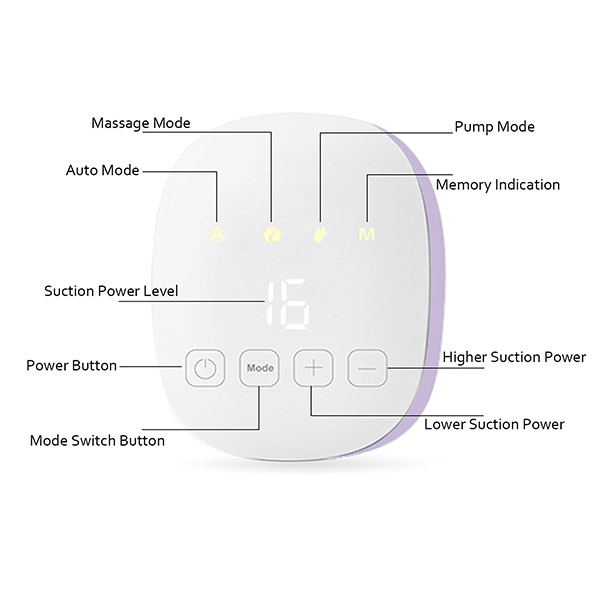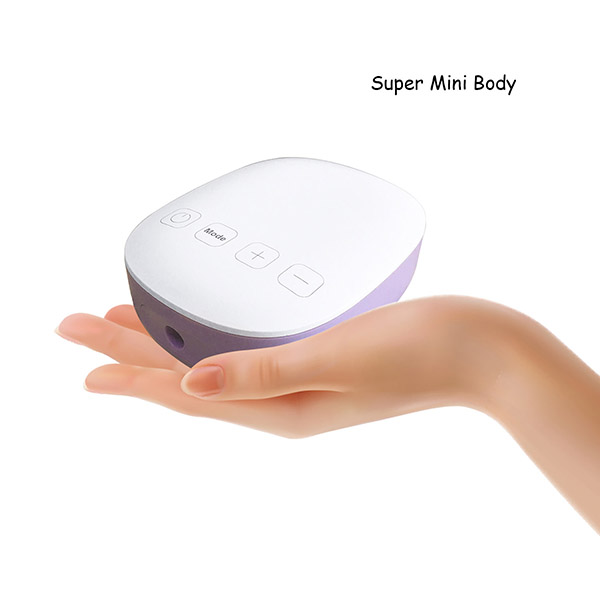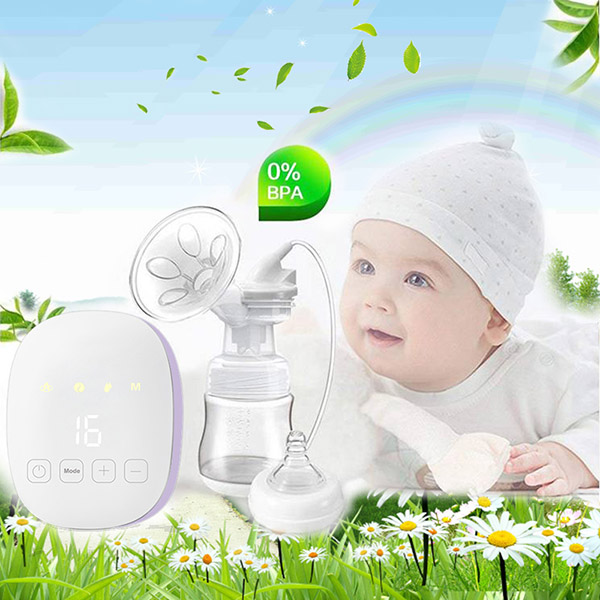 MEDICAL-GRADE MATERIAL: We guarantee that the electric breast pump 100% made of BPA-free medical grade materials, safe and non-toxic, to protect your baby's health.
EASY TO USE: You can easily control the suction mode,adjust the strength,farewell to the breast pain.Breast pump parts are easy to assemble,clean and sterilize.
LOW-NOISE: LARGE LCD SCREEN -- Our electric breast pump works in 40 to 60 db low noise operation without affecting the baby's sleep; And the large LCD screen makes the operation button clear, even at night.
SMART MODE: Auto/ Massage/ Expression Modes available.The massage mode helps mother have a better lactation.The suction mode has 16 suction regulation.Mimics the baby's sucking way which meets the different milk pumping demands.
TEESSO devoted to help nursing Moms to raise their baby in a more comfortable way, so we have this excellent electric breast pump. There are 3 modes and each mode has 16 levels suction power can be adjusted.

Auto Mode:It will automatically increase the suction level from 1 to 14. You can still adjust manually by tapping "+" or "-" key at any time. The level will not change automatically anymore once being adjusted manually. This auto mode will help you to learn about the comfortable rythm and suction power your nipples may prefer to.

Massage mode and Pump mode: The level 1 of pump mode is more powerful than level 16 of massage mode. So from level 1 of massage mode to level 16 of pump mode, you can experience 32 levels suction power. This subtle changes of suction power level will be nipple-friendly to every mother whatever the suction power she prefers.

Product Tech details:
The built-in lithium battery of this breast pump is 1000mAH.

The input charging port is 2*5.5mm DC (5V/1A).

The connecting tube length is 80cm (it's only used for deliver suction power not milk).

The capacity of the milk bottle we provide is 160ml(suggest)-180ml(maximum).

 
What's in the box:
1 x Single electric breast pump

1 x Pumping system accessory

1 x Milk bottle with cap

1 x USB charging cable

1 x User manual

1 x Extra duckbill valve
Note Please:
The power adapter is NOT included.

You will need to put your finger on the power button for more than 2 seconds to turn on/off the device.

Please let us know if you have any questions that may need our help, we will try our best to solve the porblem.